+ ONE-ON-ONE TRAINING
Customized personal training. All fitness levels welcome.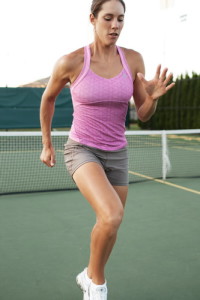 ONE-ON-ONE TRAINING:
Personal Training with Dominika
Meet former professional tennis player, certified trainer, and FitPoint owner, Dominika (Dieskova) Wozniak, for one-on-one training sessions that will totally jump-start, revamp, or reinvent your fitness or athletics training. Get assessed and discuss your goals and any strengths and any relevant limitations. Packages offer the flexibility to mix in classic one-on-one strengthening and calorie-burning workouts with regular exercise.
Dominika can create a training routine for those working toward a race or athletic event or for those looking to lose weight, gain strength, or just get back on the health track. Schedule a consultation today!
SPECIAL OFFER! Sign up for a One-on-One membership of 5, 8, or 12 sessions per month, and receive the same number of group classes absolutely free!
Dominika is a Certified Personal Trainer through the American College of Sports Medicine and a Certified Balanced Body Mat Pilates Instructor.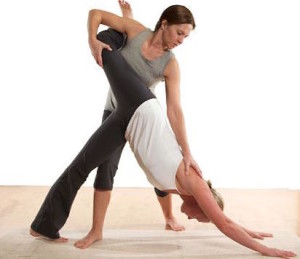 ONE-ON-ONE TRAINING
Private Pilates & Yoga
FitPoint Yoga and Pilates instructors offer members and non-members private sessions covering a vast array of Yoga and Pilates practices. Change up your training routine by mixing in one-on-one sessions. Get the most out of the restorative and healing effects of yoga or strength and balance benefits of Pilates by relying on one of our private instructors to walk you through every step of the workout. Read more about our instructors:
Miranda (Pilates) A University of Michigan graduate with a concentration in Brain, Behavior, and Cognitive Science as well as three minors, Miranda also received her Practical Nurse License. She wants to help you achieve your goals and live a healthy, balanced life! Certifications: ACE Group Fitness, ACSM Personal Training, Spinning, Peyow Aqua Pilates and Aqua Barre, Tabata Bootcamp, YogaFit trained yoga instructor, Balanced Bodies trained Pilates trainer and barre instructor
Sara (Yoga) Also certified in Thai Yoga Bodywork, Sara adapts her classes and sessions to fit the needs of groups and individuals at any level. She aims to show how yoga plays a role in achieving a healthy lifestyle and how anyone can relax, breathe, stretch, and strengthen in a fun non-competitive environment. Certification: RYT 500HR Yoga Instructor
FitPoint packages can include all three yoga, Pilates, and personal training. One package, loads of variety, all in one location!